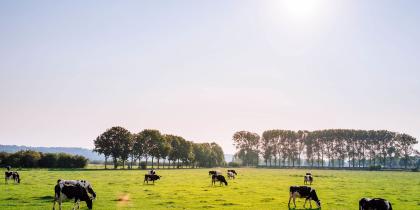 Animal Management
The Georgia Department of Agriculture (GDA) regulates meat processing plants and slaughterhouses, manages licensing of animal feed (including pet food), and does permitting of operations that have a large amount of liquid animal waste.
Programs in this area
Commercial feed and pet food.
Registration for all operations that manage a large amount to liquid animal waste.
Resources for meat processing plants, public directory of plants.
Warning
Internet pet scams aim to deceive unsuspecting pet lovers. These scams offer a pet for little or no cost but will request a hefty shipping deposit or other "unforeseen" expenses during the process.
Many of these criminals operate overseas. Finding and prosecuting them could be extremely difficult; maybe impossible. Research the seller thoroughly. Only purchase from sellers you can validate.
Use our License Search tool to see pet dealers, kennel operators (groomers, trainers, boarders), animal rescues, humane societies, and local government animal shelters that hold a valid license with the Georgia Department of Agriculture.
If you have been the victim of an internet pet scam or have evidence about such a scam, report it to the FBI at https://www.ic3.gov.
Note:  Individuals and businesses selling animals over the internet may be required to hold a U.S.D.A. license.