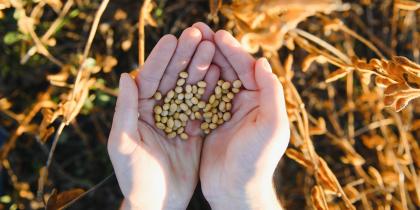 Seed Licensing and Testing
The Seed program supports farmers, home gardeners, and seed dealers.  We focus on ensuring reliable quality of the seed sold in Georgia. 
License Types
What they cover
Each retail and wholesale Seed Dealer in the state of Georgia must have a separate license for each point of sale.
Out-of-state wholesale and retail seed dealers who sell or ship seed into the state need a single license for their headquarters location.
License types
License types
Complaints
If you have a complaint about a seed dealer, you'll need to file an arbitration complaint before starting any legal action. The filing fee is $75, payable to the Georgia Department of Agriculture.  The Complaints tab above has complete details on how to file a complaint.
Before you file a seed arbitration complaint, first try to resolve the problem with the company where you purchased your seeds. If you can't resolve the problem, be sure to file promptly so we can inspect and investigate if necessary.
Laws and Regulations
Laws and Regulations
Laws and Regulations