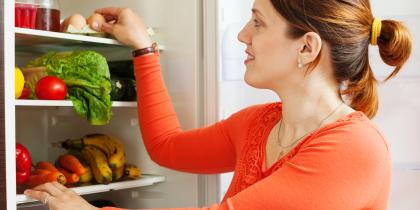 Recalls
On this page you'll find recent recall alerts for food and feed products distributed or produced in Georgia. These alerts include the reason for the recall, a description of the issue, and a complete listing of affected products with identifying information. 
Learn more about recalls
Bravo Packing (03/16/2021)
Bravo Packing is expanding the previously announced voluntary recall of two pet food products to now include all pet food and bones in all package sizes due to potential Salmonella and Listeria monocytogenes contamination. Consumers with any of the affected products should handle them with caution, discard products in a secure container, and wash hands and surfaces properly.
Show more information

Show less information

| | |
| --- | --- |
| Pet Food Product Names | Size |
| Performance Dog" (chub) frozen raw dog food | 2 lbs. |
| "Performance Dog" (chub) frozen raw dog food | 5 lbs. |
| "Green Tripe" (chub - ground bovine stomach) frozen raw dog food | 2 lbs. |
| "Green Tripe" (chub - ground bovine stomach) frozen raw dog food | 5 lbs. |
| "Beef" (chub - ground) frozen raw dog food | 2 lbs. |
| "Beef" (chub - ground)frozen raw dog food | 5 lbs. |
| "Performance Dog" (patties) frozen raw dog food |   |
| "Tripe" (patties ¼ lbs.) frozen raw dog food |   |
| Bones (smoked) 14 varieties |   |