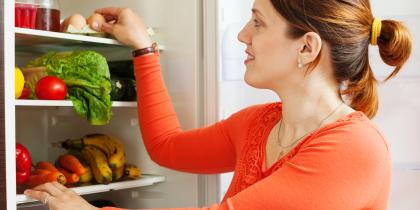 Recalls
On this page you'll find recent recall alerts for food and feed products distributed or produced in Georgia. These alerts include the reason for the recall, a description of the issue, and a complete listing of affected products with identifying information. 
Learn more about recalls
Swiss American (10/04/2022)
Swiss American - is recalling St Louis Brie products after being alerted by the manufacturer Old Europe Cheese, Inc. that the products could be contaminated with Listeria monocytogenes. This is part of a voluntary broader recall by the manufacturer.
Show more information

Show less information

Customers are urged to check for:

St Louis Domestic Brie Wedge

7 oz

UPC: 041563 263709

All dates up to and including 12/14/2022

St Louis Domestic Cut Brie Wedge-6 lb RW

Variable weight

UPC: 041563 370018

All dates up to and including 12/14/2022

St Louis Brie

Variable Weight

UPC: 21107100000

All dates up to and including 12/14/2022

ST LOUIS BRIE PRE CUT WEDGES

Code Date: best by dates through 12/14/2022

Size: 16.00 OZ

UPC: 00021565000000

 

ST LOUIS CW BRIE WHEEL

Code Date: best by dates through 12/14/2022

Size: 16.00 OZ

UPC: 00021171800000