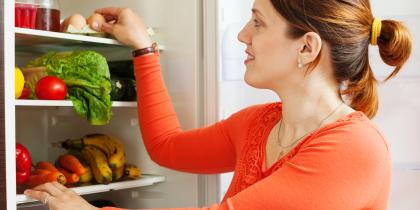 Recalls
On this page you'll find recent recall alerts for food and feed products distributed or produced in Georgia. These alerts include the reason for the recall, a description of the issue, and a complete listing of affected products with identifying information. 
Learn more about recalls
GHGA, LLC. (04/28/2023)
GHGA, LLC. is voluntarily recalling 8.55 oz packages of Turkey and Havarti Sandwiches due to undeclared sesame in bread. People who are allergic to sesame run the risk of serious or life-threatening allergic reaction if they consume this product.
Show more information

Show less information

The recalled product was shipped to Kroger stores in Alabama, Florida, Georgia, and South Carolina from 01/01/23 to 4/24/23.

The recalled Turkey and Havarti Sandwiches are packaged in 8.55 oz clear plastic clamshells, with UPC 8 2676615584 2, and marked with Sell-by Dates on the front of the packet. All sell-by dates up to and including 4/29/23 are included in this recall. No other products or lots are affected by this recall. Example photos of the recalled product with labels are below.

No reports of illnesses or injury have been received to date.

The recall was initiated after it was discovered by a GHGA, LLC internal review/audit that sesame in the bread was not declared as an allergen. Sesame was always an ingredient and should have been declared as an allergen starting January 1, 2023 as it was added to the list of the major food allergens.

GHGA, LLC. is urging customers with any sesame concerns or allergies to dispose of the recalled products or return to the store of purchase for a full refund. Receipts are not required for the return. GHGA, LLC is standing by to answer customer questions at 888.449.9386 Monday - Friday 8:00 am - 5:00 pm PST.