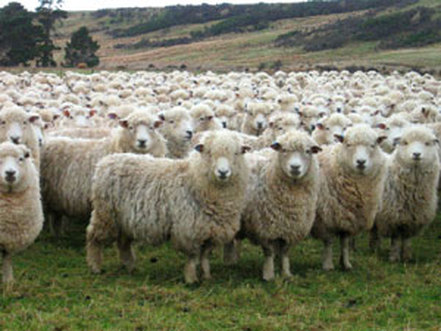 The USDA APHIS National Scrapie Eradication Program is working with sheep and goat organizations to transition to electronic identification by. Electronic identification will improve our nation's ability to quickly trace exposed and diseased animals in the event of an outbreak.
To request your first order of official sheep and goat scrapie tags or acquire a scrapie flock/premises ID, call Animal Health at 404-656-3667.
Producers who need additional scrapie tags or want to order different styles or color of scrapie tags may purchase official scrapie tags directly from USDA approved tag manufacturers. A Scrapie Flock/Scrapie Premises ID is required to order tags from these sources. In addition to a Scrapie Premises ID, a National Premises ID is required to purchase official 840 RFID tags or implantable devices. Contact the Georgia Department of Agriculture's Animal Health Section for details.
Example Tags
(USDA free tags made by Shearwell Data) Your Tags will be white.