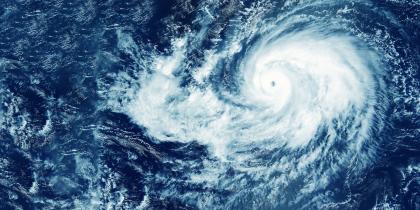 Dealing with Disaster
The Department of Agriculture (GDA) works with state, federal and industry partners to support the safety and comfort of Georgia citizens, evacuees, and all livestock and companion animals.
See our Hurricane Idalia Response page for information and resources, including a map of shelters for displaced pets and equine.
Be Prepared!
Follow emergency instructions given by your local and state Emergency Management Associations.
Have a generator of sufficient size and extra fuel to provide for your needs.
Store fuel and equipment out of reach so it will not get flooded.
Have extra batteries for flashlights/radios and charge cell phones. 
Ensure equipment inside and outside the house is stored away or secured and reinforce openings - Flying debris from hurricane winds can cause significant damage.
Ensure your pets and livestock are safe - Make plans for feed, water, housing, transportation, destination, and expenses.
Check on animals and property for damage after the storm - Ventilation, water supply, feed supply, and structural repairs should be assessed in that order.
Store all pesticides in locations that are elevated (on shelves or masonry blocks) above ground level so they will not be impacted by floods and place all pesticides in watertight storage containers.
Food should be stored on shelves, relatively high off the floor, to reduce chances of contamination by floodwater.
Strategize food stores before the emergency by grouping foods together in the freezer, keeping coolers on hand for power outages that last longer than 4 hours, and freezing food items not going to be used right away (this is a good way to prevent food waste, too).
See this brochure on Flood Safety from the National Weather Service.
Need Help?
See our Disaster Resources and Recovery page.