Meet Mental Health Hero Richard Ward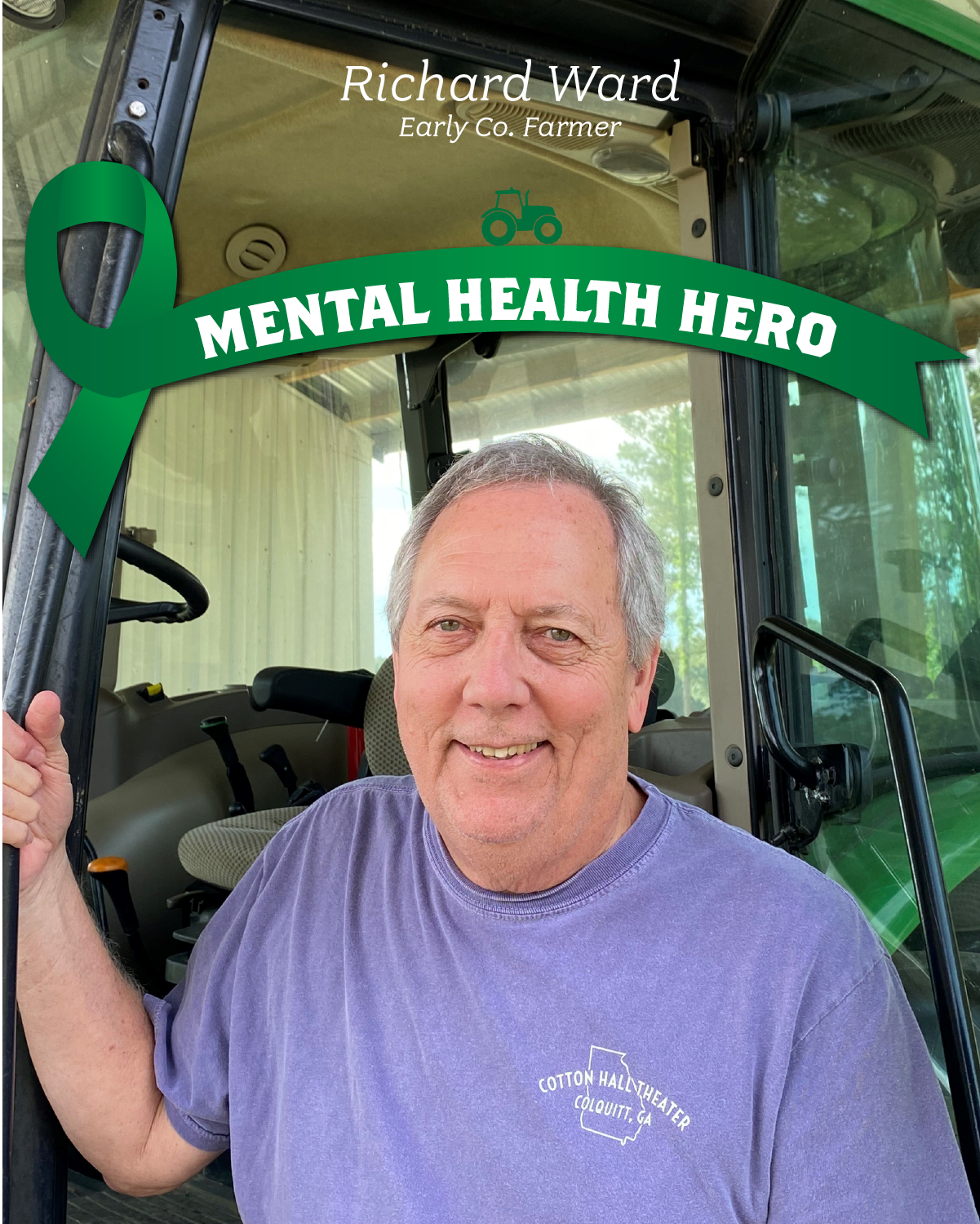 Each week of Mental Health Month, we'll be sharing some Q & A's from an ag hero working in the field. This week's spotlight is on Richard Ward, a row crop farmer in Early County, Georgia who has been cultivating the land for over thirty years. This Monday, May 22, Richard turned 71.
"Happy birthday, Richard! Thank you so much for taking time out of your day to speak with us! First I want to ask, what drew you to focus on the mental health of Georgia's agricultural community?"
"Because my daughter works in the field of mental health, particularly with rural communities and farmers - I learn a lot from her. In addition, I have know a lot of farmers over the years and many struggle. Some went broke and it was hard to watch."
"Why is it important to focus on farmers?"
"It is such a gamble being a farmer and there are so many unknown things. I have been farming for just over 30 years. I started at 40 and worked in farming since the age of 20, I am over 70 now. Some people will take the gamble, some have won and some lost.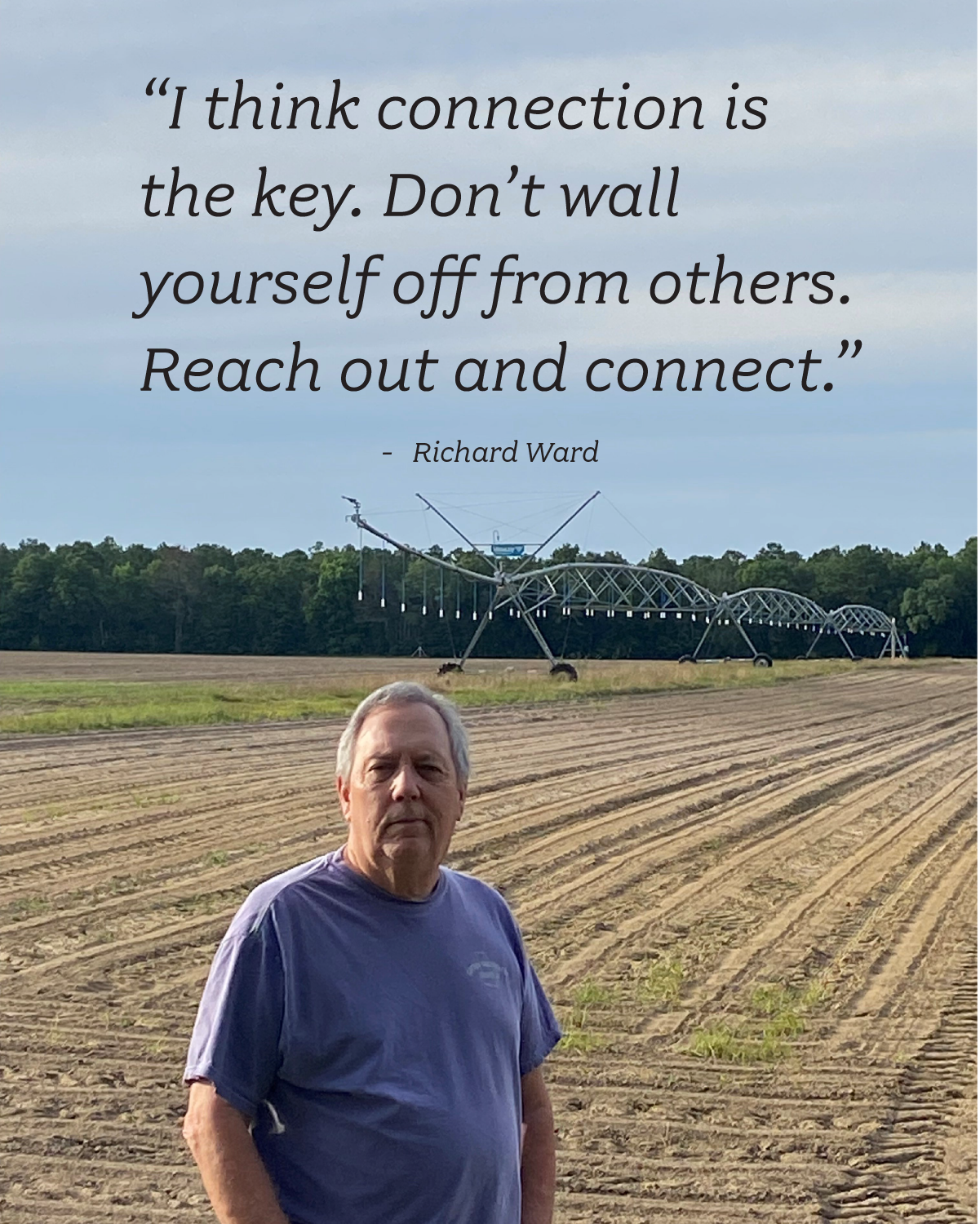 The first thing I think of when it comes to farming is that I wasn't dependent on just my farm, because I'm more conservative I had a job in addition to my farm.
The 2nd thing I did was make sure I had irrigation. Many of my colleagues lost everything trying to farm dry land.
And the 3rd things is I always do is buy crop insurance. There are years where I have had good crops and other years where I have had bad crops - you can have irrigation but you can't turn the rain off - that has nothing to do with irrigation but having crop insurance saved me and some of my colleagues. If not, I would have lost the farm. Having crop insurance isn't the same but it does keep you from going out of business."
"How can we help people in our community that may be struggling with their mental health?"
"That's a hard one - probably the hardest question to answer. I believe in faith and prayer which may be controversial to some but it's the way I live."
"If you could only choose one mental health tip or piece of advice to share, what would it be?"
"Regardless of whether people need professional help, I think connection is the key. Don't wall yourself off from others. Reach out and connect."
"What is your favorite way to maintain your own mental health?"
"Prayer and connection."
Learn more about Georgia's Mental Health Heroes by reading past interviews of mental health professionals and farmers in the field.